Role of intervention in optimizing auditory-linguistic access for children who are hard of hearing
WHEN YOU COMPLETE THE REGISTRATION FORM AT THE BOTTOM OF THE PAGE, YOU WILL HAVE IMMEDIATE ACCESS TO THE 90 MINUTE RECORDED WEBINAR.
Findings from the Outcomes of Children with Hearing Loss (OCHL) project—a longitudinal, multi-center study—show that consistency of hearing aid use and amount of audibility from hearing aids influence children's access to language input and impact children's developmental outcomes over time. Factors that contribute to auditory-linguistic access through hearing technology will be discussed with respect to early intervention practices. Practical, collaborative strategies for promoting auditory access and early auditory development for young children who are hard of hearing will be shared.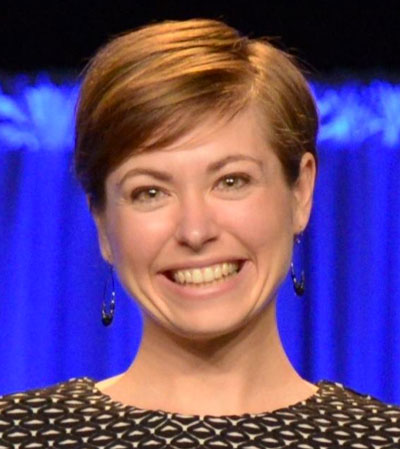 Presenter: Meredith Spratford, AuD, is a research audiologist at Boys Town National Research Hospital. She has been involved in the Outcomes of Children with Hearing Loss research studies since 2008. Merry currently manages Dr. Ryan McCreery's Audibility, Perception, and Cognition Laboratory; the lab is currently studying how children's language and cognitive skills influence their ability to understand speech in complex listening environments.
Disclosure: Meredith Spratford has no financial or conflicts of interest in relation to this presentation. The WSELC webinar is funded by the Washington State Department of Health EHDDI program.
Register to watch "Role of intervention in optimizing auditory-linguistic access for children who are hard of hearing" webinar
(All fields required.)