Parental Self-Efficacy in Early Intervention
WHEN YOU COMPLETE THE REGISTRATION FORM AT THE BOTTOM OF THE PAGE, YOU WILL HAVE IMMEDIATE ACCESS TO THE 60 MINUTE RECORDED WEBINAR.
Parental Self-Efficacy in the Context of Early Intervention
Presenter: Sophie Ambrose
This presentation will focus on the self-efficacy of parents of infants and toddlers with hearing loss, including how to measure it and how to support its development in the context of early intervention. Dr. Ambrose will share information about the development and validation of the Scale of Parental Involvement and Self-Efficacy – Revised (SPISE-R), a tool her lab has made freely available for use in clinical and educational contexts. She will also share findings and lessons-learned from her lab's initial testing of two early intervention programs that seek to build parental self-efficacy pertaining to supporting their children's auditory access and language development.
Learning objectives: Following this presentation, participants will be able to:
Describe how professionals can use the SPISE-R to individualize the educational counseling they do with families on their caseloads.
List three of the skills for which parents reported the lowest levels of self-efficacy.
Identify two techniques to use in early intervention to build parental self-efficacy.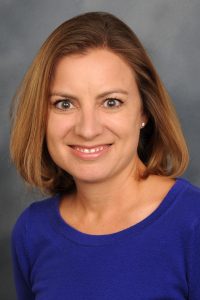 Register to watch "Parental Self-Efficacy in Early Intervention" webinar.
(All fields required.)