Listening in Complex Environments for Children who are DHH
WHEN YOU COMPLETE THE REGISTRATION FORM AT THE BOTTOM OF THE PAGE, YOU WILL HAVE IMMEDIATE ACCESS TO THE 60 MINUTE RECORDED WEBINAR.
Presenter: Elizabeth Walker
Listening in complex environments for children with hearing loss:  the impact of auditory access and language skills:
Children with hearing loss experience challenges due to reduced audibility. Listening requires coordination of low- and high-level processes. There is a lack of evidence regarding the interplay between audibility and high-level skills. This knowledge gap hinders understanding of underlying skills that drive listening and listening effort, which limits the ability to develop interventions.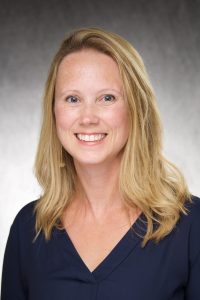 Elizabeth Walker, PhD, CCC-A/SLP is an assistant professor in the Department of Communication Sciences and Disorders at the University of Iowa. She is a dually certified speech-language pathologist and audiologist.  Her research focuses on aural habilitation, specifically examining malleable factors that relate to individual differences in listening, learning, and language outcomes for children with mild to profound hearing loss.  Her research is supported by several federally and privately funded research grants. She has co-authored a textbook on pediatric hearing assessment and intervention and has written numerous peer-reviewed articles on auditory and language development in children who are deaf or hard of hearing.
Learning Objectives: Following this presentation, participants will be able to:
Describe the cumulative auditory experience hypothesis and how it relates to outcomes of children who are hard of hearing
Identify audiological and communication outcomes of children with hearing loss compared to children with typical hearing
Describe the impact of acoustic factors and hearing assistive technology on listening and learning in complex environments
Dr. Elizabeth Walker received an honorarium for this presentation, but has no financial or non-financial interests in relation to this presentation. The WSELC seminar is funded by the Washington State Department of Health EHDDI program.
Register to watch "Listening in Complex Environments" webinar.
(All fields required.)