Implantable Technology for Children who are Deaf or Hard of Hearing
WHEN YOU COMPLETE THE REGISTRATION FORM AT THE BOTTOM OF THE PAGE, YOU WILL HAVE IMMEDIATE ACCESS TO THE 60 MINUTE RECORDED WEBINAR.
Cochlear implants and bone conduction devices are two types of implantable hearing technology options available to infants and children with permanent hearing loss.  Cochlear implant candidacy criteria is slowly expanding to include persons with better hearing thresholds, sloping hearing loss, and single-sided deafness.  Bone anchored hearing technology has also expanded to include individuals with single-sided deafness. This presentation will focus on how expanding candidacy criteria applies to infants and young children with hearing loss, details of the evaluation processes, and the outcomes for each type of device.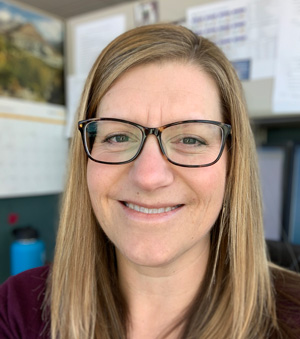 Meg Meredith, AuD, CCC-A, is a pediatric audiologist at Seattle Children's Hospital. She completed her undergraduate work at University of Iowa, a master's degree in Audiology at Portland State University, and an AuD at University of Florida. She joined the team at Seattle Children's in 2005 and is currently the clinic supervisor for the Main Campus clinic.  Meg's clinical interests include cochlear implants, hearing devices, and electrophysiological evaluation of hearing.
Disclosure: Meg Meredith has no financial or conflicts of interest in relation to this presentation. The WSELC
webinar is funded by the Washington State Department of Health EHDDI program.
Register to watch "Implantable Technology for Children who are Deaf or Hard of Hearing" webinar.
(All fields required.)