Delusions of Goodness and Combating Racism
WHEN YOU COMPLETE THE REGISTRATION FORM AT THE BOTTOM OF THE PAGE, YOU WILL HAVE IMMEDIATE ACCESS TO THE 60 MINUTE RECORDED WEBINAR.
Presenter: Suzanne Quigley
In my sixth decade of life, I began to realize that the beautiful world which I thought existed, is actually an elaborate deception causing great harm, within which I am an accomplice. I will share the path that brought me to this realization and my quest to uproot my conditioning and become an anti-racist.
Learning Objectives: Following this presentation, participants will be able to:
Define stages of racial identity development.
Identify significant touchpoints in their own racial identity development.
Formulate next steps in a personal plan for fighting racism.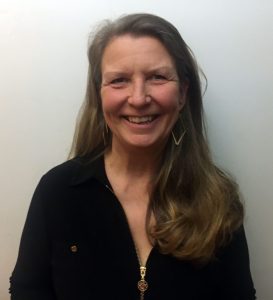 Suzanne Quigley's career has its roots in audiology. Spanning the last 2 decades, Dr. Quigley served as Executive Director of Listen and Talk, Chief of Audiology and Cochlear Implants at Virginia Mason Medical Center and Clinical/Associate Professor at University of Washington. More recently, Dr. Quigley has provided mentoring and consultative support to individuals and non-profit, university, and governmental agencies in the areas of equity, research and grant writing. She has co-authored and presented nationally and regionally on topics related to equity, cochlear implants, and telehealth. Dr. Quigley has a BA from George Washington University, MS from Columbia University & PhD from University of Washington.
Dr. Suzanne Quigley received an honorarium for this presentation, but has no financial or non-financial interests in relation to this presentation. The WSELC seminar is funded by the Washington State Department of Health EHDDI program.
Register to watch "Listening in Complex Environments" webinar.
(All fields required.)