WSELC Summer 2020 Webinar – Newborn Hearing Screening Updates
WHEN YOU COMPLETE THE REGISTRATION FORM AT THE BOTTOM OF THE PAGE, YOU WILL HAVE IMMEDIATE ACCESS TO THE 60 MINUTE RECORDED WEBINAR.
A discussion of updates of best practices for newborn hearing screening (NHS) and information for EHDDI stakeholders to understand the performance characteristics of NHS, how to communicate NHS findings, and new challenges of implementing NHS and follow-up.
Learning Objectives: As a result of participation in the this webinar, participants will be able to:
Identify a comprehensive, competency based newborn hearing screening training resource.
Describe 3 conditions necessary for achieving optimal newborn hearing screening outcomes.
Summarize standardized scripts for effective communication of screening outcomes with families.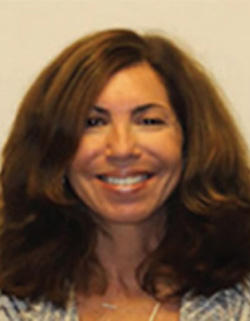 Presenter: Randi Winston-Gerson, Au.D., CCC-A, FAAA
Randi works on a number of EHDI projects with the National Center for Hearing Assessment and Management (NCHAM) including the Newborn Hearing Screening Training Curriculum (NHSTC) project and for the EHDI-PALS program. She served as a state consulting audiologist to Arizona's EHDI Program and the EAR Foundation of Arizona for 17 years.  She also served on NCHAM's Technical Assistance Network, assisting states in Region X. Randi is an adjunct assistant professor at A.T. Still University. She has co-authored several research articles and conducted numerous presentations involving newborn and early childhood screening. Randi holds a doctorate of audiology, is state licensed in Arizona and a member of AAA, ASHA and the ArSHA. She also serves as director of the Arizona Special Olympics Healthy Hearing Program.
Disclaimer: Randi Winston-Gerson has no financial or nonfinancial conflicts of interest in relation to this presentation. This webinar is funded by the WA State Department of Health EHDDI program.
Register to watch "Newborn Hearing Screening Updates" Webinar
All fields required.