Newborn Hearing Diagnostic Protocols
WHEN YOU COMPLETE THE REGISTRATION FORM AT THE BOTTOM OF THE PAGE, YOU WILL HAVE IMMEDIATE ACCESS TO THE 90 MINUTE RECORDED WEBINAR.
New advances in the assessment of hearing function in infants will be covered, along with specific ways that protocols for assessment can be optimized.  Wideband immittance for diagnosis of middle ear problems, new diagnostic advances in distortion product otoacoustic emissions and the use of chirp-evoked auditory steady state and brainstem responses will be discussed.  Interesting and challenging cases using each of these techniques will be discussed.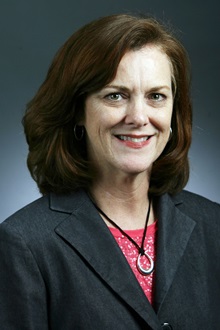 Presenter: Lisa Hunter, PhD is the Scientific Director for Audiology in the Communication Sciences Research Center at Cincinnati Children's Hospital Medical Center, and a Professor of Otolaryngology and Communication Sciences and Disorders at the University of Cincinnati.  Dr. Hunter has 30 years of pediatric clinical, research and teaching experience.  She is a graduate of the University of Cincinnati and the University of Minnesota.  She has authored over 100 published articles, chapters and books in pediatric audiology and frequently gives courses nationally and internationally, as well as serving on expert panels and task forces.  She is currently serving on the board of the American Auditory Society.
Disclosure: Lisa Hunter has no financial or conflicts of interest in relation to this presentation. The WSELC webinar is funded by the Washington State Department of Health EHDDI program.
Register to watch "Newborn Hearing Diagnostic Protocols" webinar
All fields required.