Newborn Hearing Detection and Diagnosis: Trends from a 10-Year Span in WA State (2008-2017)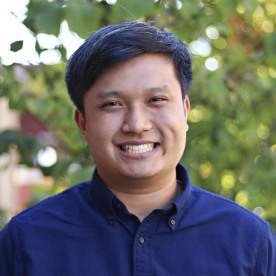 WHEN YOU COMPLETE THE REGISTRATION FORM AT THE BOTTOM OF THE PAGE, YOU WILL HAVE IMMEDIATE ACCESS TO THE RECORDED WEBINAR.
A review of performance of the WA EHDDI program over the past 10 years in early detection and intervention of childhood hearing loss.
Presenter: Josh Cheung is in his 3rd year of the UW Audiology graduate program. His Leadership Project for his UW LEND (Leadership Education in Neurodevelopmental and related Disorders) Traineeship is focused on WA State EHDDI outcomes.
Disclosure: Josh Cheung has no financial or non-financial interests in relation to this presentation. The WSELC seminar is funded by the Washington State Department of Health EHDDI program.
Register to watch "Newborn Hearing Detection and Diagnosis: Trends from a 10-Year Span in WA State (2008-2017)" webinar
Required fields (*)